Consumer Tech
News
PM Modi awards 100 '5G Use Case Labs' to educational institutions at the 7th Edition of the India Mobile Congress (IMC) 2023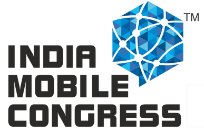 The 7th Edition of Indian Mobile Congress (IMC) 2023, the largest telecom, media and technology forum in Asia, jointly organized by the Department of Telecommunications (DoT) and the Cellular Operators Association of India (COAI), kicked-off today with inauguration by Prime Minister Modi at Bharat Mandapam in the presence of over 7000 people. Further demonstrating this year's theme of "Global Digital Innovation", the first day of India Mobile Congress 2023 witnessed a number of delegates and exhibitors who showcased innovative technologies, ideas and use cases across key industries and sectors.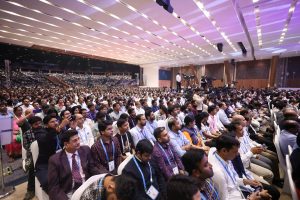 The '100 5G labs initiative', is an endeavour to realize the opportunities associated with 5G technology by encouraging the development of 5G applications which cater, both to India's unique needs as well as the global demands. The unique initiative will foster innovation across various socioeconomic sectors like education, agriculture, health, power, transportation etc, and propel the country into the forefront of usage of 5G technology. The initiative is also a pivotal step for building a 6G-ready academic and start-up ecosystem in the country. More importantly, the initiative is a step towards the development of indigenous telecom technology which is critical for national security.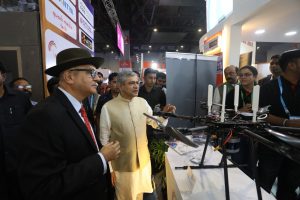 PM Modi recalled that the 5G rollout which took place last year in India came as a surprise for the rest of the world. He emphasized that India did not halt after the success of 5G and took on the work of taking it to every individual. "India moved from the 5G rollout stage to 5G reach out stage", he said. Within one year of 5G rollout, the Prime Minister informed about the development of 4 lakh 5G base stations which cover more than 97 percent of the cities and 80 percent of the population. He underlined that the speed of median mobile broadband speeds has increased 3 times within one year. He further added that India moved from the 118th position to the 43rd position in terms of broadband speed. "India is not only expanding the 5G network in the country but also laying emphasis on becoming a leader in 6G", he remarked. Pointing out the scam that took place during 2G, the Prime Minister said that the 4G rollout which happened during the present government's tenure is free from blemishes. He also expressed confidence that India will take the lead with 6G technology.
The first day featured some important sessions which included: Unlocking the power of telecom, Championing Change: Tracing the Path of Innovation, beaming beyond borders: The orbital voyage of connectivity, building cyber resiliency in the New Digital Age were a few among many. These sessions were led by Industry leaders coming from India and around the globe which included Ericsson, Intel, Reliance, ISRO, Qualcomm, Giesecke & Devrient, MediaTek, KPMG, etc.
Industry leaders also spoke on the inauguration and during panel discussion sessions.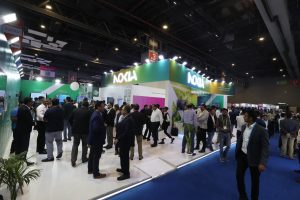 Shri Akash Ambani, Chairman, Reliance Jio said, "Every generation needs a vision to inspire and our visionary Prime Minister, you have given my generation, an aspirational vision of transforming our country into Viksit Bharat. The best example of this is India's digital public infrastructure, which has been internationally praised. Shri Narendra Modiji, your efforts to bring India and Indians together motivate all of us at the India Mobile Congress. Through the power of technology and connectivity, we will unite and inspire 1.4 billion Indians with the single dream of making our beloved Motherland Bharat the most prosperous, technologically advanced, inclusive and most harmonious nation in the world. On behalf of all the young digital entrepreneurs, young digital innovators, and young digital start-ups at the IMC, I assure you that we shall work tirelessly to realize India's dream during India's Amrit Kaal."
 Chairman Bharti Enterprises, Shri Sunil Bharti Mittal recalled the vision given by the Prime Minister in the form of Digital India which led to the development of digital infrastructure at a feverish pace. He underlined the transformation brought about by the JAM trinity vision of the Prime Minister and how the world has taken note of India's digital transformation. He said the Digital Public Infrastructure (DPI) of India is the envy of many countries. Second key pillar of the Prime Minister's vision according to Shri Mittal, is Make in India, and noted the strides made in manufacturing in the last one year itself. "India has grown very deep roots in manufacturing. Companies like Apple to Dixon, Samsung to Tatas, every company, small, big or startup are involved in manufacturing and India has emerged as a manufacturing nation, especially for digital infrastructure at a huge scale of a world leader", he said.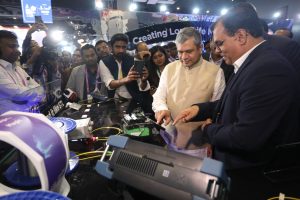 Chairman of Aditya Birla Group, Shri Kumar Mangalam Birla thanked the Prime Minister for his visionary leadership in driving India's Digital transformation and lauded his commitment towards digital inclusion which is rooted in the principle of 'Antyodaya' where benefits are ensured for everyone. He credited this approach for India's growth in the digital evolution which has gained global recognition. "India has emerged as a champion of the Global South inspired by the Prime Minister's vision".
 Post Inauguration, Industry leaders at various sessions spoke also voiced their opinion on different industry subjects.
 Lt. Gen. M U Nair, National Cybersecurity Coordinator, GoI said, "Cybersecurity is extremely important to the nation today. With our nation's digital landscape transforming to a completely network-driven domain and with the services to citizens being made available through online mediums, it is essential that we look at threats which can have an impact on both the citizens and the security fabric of the nation. All the different elements of comprehensive national power are connected through the cyber arena, which makes cybersecurity imperative to national security and power."
 Ludvig Landgren, Head Cloud Software and Services, Ericsson said, "5G has really changed the game, in terms of rolling out the network and affordability. Considering accessibility, 5G is driving transformation in India, in terms of the amount of deployment. In 1 year, we have 100 million subscribers to 5G, and no other market has achieved that. The advancement, driven through collaboration between the industry and academia, is amazing. By the end of 2023, we believe an additional 30 million Indians will have access to 5G. Further, India's 5G satisfaction and perceived availability rival or surpass early adopter markets, in the short duration of a year, with users outpacing global counterparts in daily engagement with applications."
 Arvind Bali, CEO, Telecom Sector Skill Council said, "The recent TSSC report reveals the telecom sector in India requires 11.59 million skilled professionals, out of which 2.95 million are for core roles and 8.24 million in support functions. However, there exists a significant demand-supply gap of 2.4 million skilled workers, necessitating extensive reskilling, upskilling, and recruitment efforts. Telecom has historically served as a supplier of manpower for various industries; for instance, the logistics sector has benefitted from sales professionals transitioning from telecom".
 Anku Jain, Managing Director, MediaTek India said,"India Mobile Congress has played a pivotal role in promoting India's positioning in cutting-edge technologies and serves as a key forum for global thought leaders to design the next wave of digital innovation. MediaTek, a leading global fabless semiconductor company, has aligned its commitment with the central theme of IMC 2023, "Global Digital Innovation", to showcase the advancements in smartphones, smart devices, 5G technology, satellite connectivity, automotive platform, and collaboration with key telecom players."
 Pankaj Mohindroo, Chairman, India Cellular & Electronics Association said,"As the world grapples with a shortage of skilled labour, India is poised to become the global supplier of manpower. As the landscape is shifting, we now find ourselves in a unique position to fulfil the demands of North America, Taiwan, and Japan, particularly in industries like semiconductor manufacturing, where labour shortage is severe.  Yet, a critical challenge looms – the availability of skilled labour; but what sets India apart is our workforce's indomitable spirit. I call this phenomenon as PHD, the "poor, hungry and desperate". The hunger for success, the sheer desperation to excel, and the unwavering passion displayed by our skilled individuals are transforming India as an unbeatable power at global level."
 Lt. Gen. Dr. S.P. Kochhar, DG, Cellular Operators Association of India (COAI) said, "Whenever we have brought in new G technologies, we have had settling problems. When we go into 6G, we will be going into an upgrade of 5G. Rollout and technology wise, we will be ready for the technology. To prepare for 6G, we have to create a system ready for 6G but compatible with 5G. We need policy, regulation and financial support for this transition. While the mindset is changing, actioning is taking some time, but it will happen. We have to build 6G infrastructure in international standards and the standardisation work has started with a bang and roadmap has been laid out and the govt is taking the lead, with support from the industry. India is doing well in policy and regulations and making advances in the financial aspect of 5G and 6G, but deriving applications is an area where we are lacking at present. If India is to become a leader in 6G, in line with the PM's ambitions, the youngsters must create applications and integrate these with the networks."
In a notable addition to this year's India Mobile Congress 2023, the event also introduced 'Aspire', a pioneering start-up program & 'Robo Blitz', a robo wars event for the first time. While 'Aspire' laid emphasis on igniting the future of entrepreneurship growth among young innovators and industry delegates in the telecom and other digital domains; 'Robo Blitz' competition invited young engineers and technology enthusiasts to demonstrate their skills in robotics.  As the India Mobile Congress continues to be a significant venue for technological advancement, the inclusion of Robo wars and 'Aspire' underscores the event's broader commitment to fostering skill development and creativity for the emerging generation.
The event encapsulated the cutting-edge technology landscape and witnessed discussions around telecom & digital infrastructure, automation and AI, Data Privacy, satellite communication, 6G technology, drone applications, rural connectivity and Industrial IOTs. The sessions highlighted, explained and depicted a path to innovation and entrepreneurship through sustainable development goals. It also exemplified how Artificial Intelligence (AI) can be a transformative footprint to future technology and how this will help in making the world a digital ground to work with, while also highlighting 5G/6G being the platform for taking off to fulfil these ideals by making it affordable & accessible to public for World's Digital Adaptation.
The three-day-long exhibition is poised to highlight India's expertise in emerging & cutting-edge technologies such as 5G, 6G, AI, manufacturing, semiconductors, cybersecurity, broadcasting, satellite, green technology, deeptech, etc. The exhibition is being organized in the Exhibition Hall no. 1-5 from October 27th to 29th.