News
India's booming space economy: Opportunities for downstream spacetech
India's space programme has made significant progress in the past few years with successful missions to the Moon and Mars, and the launch of various commercial satellites, driving growth and innovation. Deep diving into the potential growth prospects of the Indian space sector, Deloitte Touche Tohmatsu India LLP, in collaboration with nasscom and the Indian Space Association (ISpA), launched the "Exploring opportunities for Indian downstream spacetech" report at Indian Space Conclave 2023.
The report talks about India's booming space economy and collaboration opportunities for the private sector and the government specifically focusing on downstream spacetech.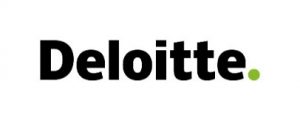 It offers an in-depth, multidimensional perspective on the country's space sector. It highlights ways to bridge the gap between space technology and real-world applications while recognising the strategic and dual-use facets combining commercial possibilities with implications for national security and strategy. Primarily sub-segmented within three core satellite commercial application areas – Remote Sensing/Earth Observation (EO), Positioning, Navigation, and Timing (PNT), and Satellite Communication (SATCOM), the report identifies more than 200 use cases. It also deep dives into ~25 strategic use cases, focusing on earth observation, satellite communication, and positioning/navigation services. These services are poised to drive growth and innovation in the Indian spacetech sector in the next five years.
For example, earth observation has found critical applications in agriculture (ranging from crop insurance, yield monitoring, disaster management), and biodiversity conservation (such as natural resource extraction mining and urban development). Similarly, SATCOM-as-a-service can create multiple applications in areas such as in-flight and remote area connectivity, DTH broadcasting, and augmenting healthcare in the form of telehealth, and, tele-education. India's PNT programme, including NavIC, can assume a pivotal role in transportation, communication, and defence.
Focusing on comprehensive data aggregation and analysis of space-based data, along with a cross-sectoral and cross-segment approach, has an immense business potential to address real-world problems and unlock value hitherto considered impossible. The government's role of acting as a catalyst cannot be understated. As technology matures and newer business models are explored to service demands in various sectors within a commercially viable framework, newer service delivery/business models will enable more applications across sectors.
Expressing his aspirations towards the Indian space sector, Sreeram Ananthasayanam, Partner, Deloitte Touche Tohmatsu India LLP, shares, "The India Space Policy 2023 heralded a pivotal moment, unlocking private capital to bolster public initiatives and igniting a dynamic, competitive space industry. Private enterprises, start-ups, and government initiatives are converging to reshape India's thriving space economy. The downstream space sector has the potential to make a significant impact on India's economy and society. By working together to address the challenges around awareness and adoption to bring an impact at scale, India can position itself to become a global leader in this sector and reap many benefits that it has to offer."
Downstream applications are key to generate revenue and impact in the space economy that can support and sustain advancements in other areas. With a focus on innovation, cost-effectiveness, and dynamic growth prospects in areas such as Artificial Intelligence (AI) and machine learning, the downstream space sector is a promising frontier for forward-thinking investors.
Marked by the participation of private enterprises and capital in core space activities, the launch of NewSpace in India is primed to redefine industry norms and goals. Lt. Gen. Anil Kumar Bhatt, Director General, ISpA, states, "In the dynamic space arena, India's dual-purpose mission prioritises safeguarding national security and strengthening defence capabilities. Space's rise as the fourth operational domain compels us to secure our space assets and access. This journey necessitates steadfast policies, global collaboration, and cutting-edge technology. Recognising space's multifaceted nature, we focus on advancing space tech, satellites, and situational awareness to enhance national security and readiness for the future".
As we embark on this transformative journey, the industry is awakening to the boundless potential within the downstream sector. India is poised to shape a future where space transcends mere exploration, becoming a powerful catalyst for unprecedented socio-economic growth. Using India's well-established software industry, coupled with the integration of machine learning, AI, the rapid expansion of data processing and computing capabilities, and the global decline in storage costs, the space sector is undergoing remarkable enhancement.
Achyuta Ghosh, Sr. Director & Head of nasscom Insights, said, "As India boldly ventures into the cosmos with remarkable achievements, such as Chandrayaan-3, we see a brighter, technologically advanced future ahead. The expanding space sector will play a pivotal role in enabling sustainable and inclusive development, driven by the collaboration of the private sector and the government and cutting-edge technology integration."
While challenges such as data gaps, satellite data costs, and interference vulnerabilities persist, these issues are being addressed with private sector participation and integration into cutting-edge technologies. Moreover, it can democratise access to space-based services, benefiting individuals, small businesses, and local communities, thus fostering innovation and progress.