Consumer Tech
News
OPTIEMUS INFRACOM ANNOUNCES ITS FORAY INTO DRONE  MANUFACTURING FOR INDIA AND GLOBAL MARKETS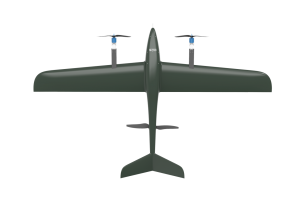 Optiemus Infracom Limited (OIL), one of India's leading electronics and telecommunications manufacturing companies, announced its foray into Unmanned Systems with the launch of technologically-sophisticated, high-precision drones that have been designed and manufactured in India.
The diverse range of drones have been showcased at the India Mobile Congress 2023. The products showcased by Optiemus Infracom carry cutting- edge technology, including advanced sensors, secure communication systems, and stringent safety protocols.
Optiemus Infracom will be investing ₹250 Million in Optiemus Unmanned Systems (OUS) – a new division of the company.
The company will be at the forefront of research, development, and manufacturing of unmanned aerial vehicles (UAVs) as OUS will drive synergies from the manufacturing excellence of Optiemus Electronics and go to market capabilities of Optiemus Infracom to deliver first-of-its-kind drones in India.
The company's latest initiative stands in line with the Government's "Make in India" initiative as well as the ambitious Atmanirbhar Bharat programme of Hon`ble Prime Minister Narendra Modi which aims at creating indigenous products, designed and manufactured in India.
OUS will build on its experience and expertise in designing and manufacturing state-of-the-art drones, that would cater to a wide range of applications, including Defence, Healthcare, Agriculture, Logistics, Mining, Railways, and Oil & Gas. Application areas for drones will also encompass Asset Management, Disaster Management, Delivery, Mapping & Survey, and Precision Agriculture.
Mr. Ashoek K Gupta, Chairman, Optiemus Infracom Limited said, "Technology for All, our guiding beacon has been showing us the way. Optiemus Unmanned Systems is committed to design and manufacture reliable unmanned systems for today and tomorrow. As data security is a major concern, we are focussed on localisation, and sourcing parts from trusted partners and trusted locations as per government guidelines. We have already localised Autopilot, Motor Controller, GNSS receiver and Power Management System. We will also provide comprehensive support for maintenance, repairs including spare parts and upgrade our deployed drones."
With a goal to achieve up to 65% indigenisation within a year of launch, OUS aims to make its products export- ready, expand offerings in smarter payloads, and enhance product autonomy with a broader range of unmanned vehicles for various terrains.
As per leading Industry Chamber FICCI estimates, the drone manufacturing potential in India could be worth US$ 4.2 Billion by 2025, growing to US$ 23 Billion by 2030 making India a drone manufacturing power.